Discovery Science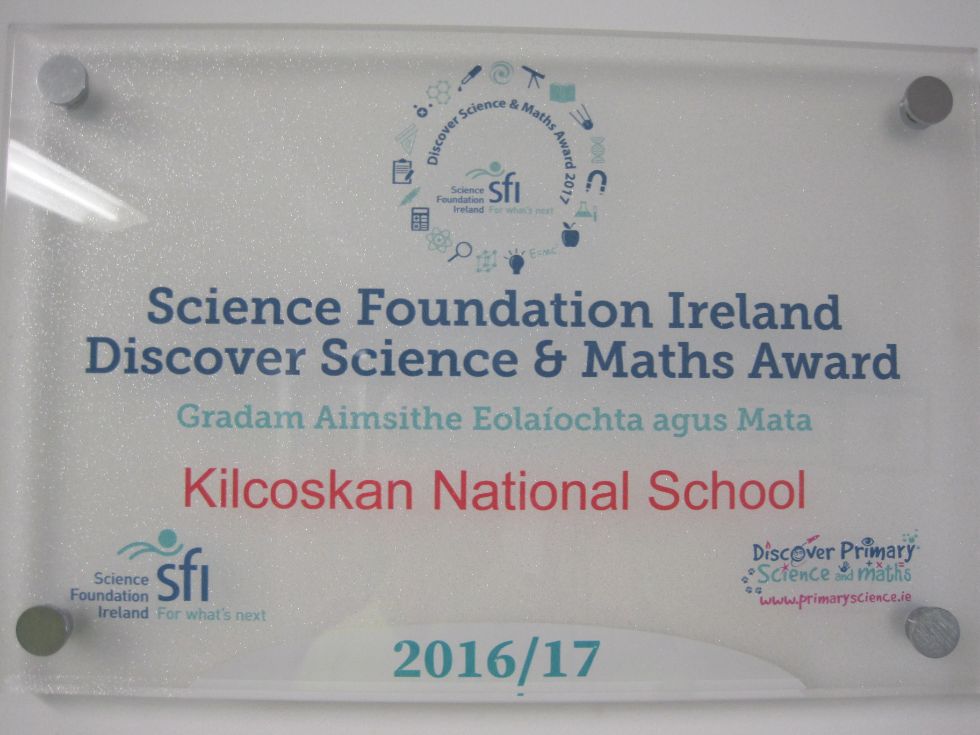 This year we applied for the Discovery Science Award of Excellence in STEM (Science Technology Engineering Maths ) . There were a number of different criteria we had to meet before we got the award(plaque) , and over half the school had to do a considerable amount of STEM to get it . The pictures are of the plaques on display in the school reception ( Valerie had been successful in getting the award a few years ago but we only received the plaque recently !!)
**** UPDATE !!
The school applied for their third award of STEM excellence last week and we are delighted to announce we have been successful in our 2019/20 application :)
Thanks to all the teachers and pupils who contributed - have a quick look at our application below !!
https://www.kilcoskanns.ie/news/discovery-science-and-maths-award-2019-/
And click on the link below to see our actual application in powerpoint form !!
Kilcoskan National School, Kilcoskan, The Ward Co.Dublin Dublin Phone: 00353 1835 1508