Fáilte chuig ár suíomh idirlíon !
Please note delay in re-opening
Schools provisionally reopening on Monday 1 February at the usual times .


Sadly the proposed reopening on Monday 11th Jan for our special classes was cancelled due to a government u-turn but we are now gearing up for a reopening for our special classes on Thursday 21st January . There will be arrangements put in place for pupils with significant additional needs in our mainstream classes also .

Mainstream teaching continues to be online and work packs have been made for all pupils as well . Information on online learning for our school is in the latest news section. Please see the attached letter for parents from the Minister for Education Norma Foley .


There will be a focus in maths on using Mathletics - it is user friendly and feedback from our parents association was quite positive .

Online teaching continues and this is obviously teacher led - it may be quite short or may be longer in duration depending on the age of the class .
Here are the times and days for the classes :
5th/6th Every morning at 10am
Junior inf Every morning at 9.30am
Senior inf Every morning at 10.15am
1st/2nd Wed + Fri at 11am
Senior special class Thurs 11am
3rd/4th Tues + Fri 12noon
Well done to all the children who celebrated their first communion on Saturday 5th December .
A big thank you to Fr Richard for the lovely ceremony in difficult times and Amy for preparing all our first communicants !!
Uniforms
Please wear the same tracksuit as last year if it still fits !! If buying a new tracksuit please just get a cheap navy one in Tescos/Dunnes etc .. as we intend to change our school tracksuit when things settle down . Also we are more than happy for the moment for kids to wear the tracksuit all the time with runners .
School Fees
The school fees for the year are €100 . There is an online facility to pay aswell .
Travel abroad
If you are considering travelling abroad please check recent HSE guidelines on foreign travel and implications for return to school .
https://www.dfa.ie/travel/travel-advice/coronavirus/general-covid-19-travel-advisory/
School calendar
The school calendar is uploaded to this website .
Please see attached letter (in the latest news section) from the dept for parents/guardians of our pupils .
-----------------------------------------------------------------------------------------------------------------------------
We have had a number of enquiries about after school childcare / pick ups for infants . Just to let you know that we have a local childcare centre called Tippytoes situated less than 1km from the school , the brochure is located in the 'policies and documents' section on this website- Click on the policies and documents tab itself to bring you to the brochure .
Some brilliant photos of the school ( and an amazing video ) taken by a drone from the Glenveagh company are on the homepage/news section - the visit was organised to inspire children in school to have a greater interest in the STEM subjects ( Science, Technology, Engineering and Maths )
Dear Parents/Guardians, we are still experiencing problems with traffic and parking in the school grounds . A letter was sent home with the pupils on traffic management around the school grounds . If you require further information please contact us .
Click on the link below for HSE advice on handwashing
https://www.hse.ie/eng/services/list/5/publichealth/publichealthdepts/resources/handwashing.pdf
Kilcoskan NS as you've never seen it before!!
Latest Photographs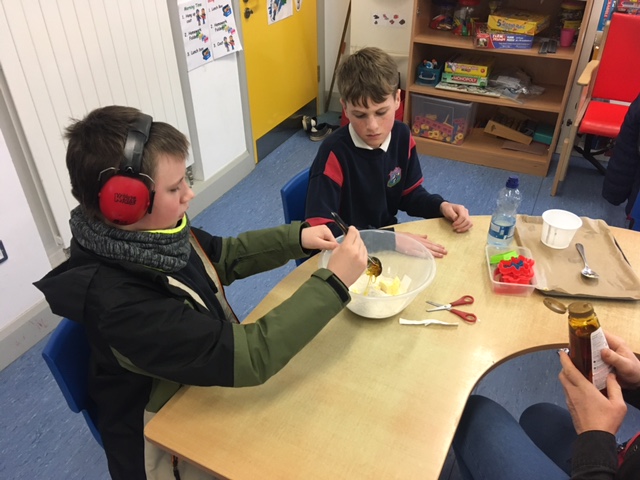 Kilcoskan National School, Kilcoskan, The Ward Co.Dublin Dublin Phone: 00353 1835 1508