Fáilte chuig ár suíomh idirlíon !
Further to the Government decision and the Taoiseach's address , I am
pleased to advise that the next phase of school reopening will commence from 1st March
2021. This is in line with the public health advice received by the Government from NPHET.
Intensive engagement and input from education partners representing parents, students,
unions, management bodies and principal networks on the plans for reopening of schools
has also been ongoing.

It is recognised by all of the partners that remote teaching and learning is difficult for all and
the return of all children at the earliest opportunity remains a high priority for Government in
line with public health advice.
The framework is an interim arrangement to outline the arrangements for the
safe reopening of schools.
Under the framework the following return to in-school provision on 1 March 2021 has been
agreed:
 Special schools to return to full time attendance on-site for all pupils.
 Special classes to continue full time.
 Primary Classes for – Junior Infants, Senior Infants, First and Second class
including early start pre-school classes will reopen fully from Monday 1 March
2021.
IF YOUR CHILD IS A CLOSE CONTACT OF COVID -19 IN SCHOOL

The HSE have published a You-tube video in which Dr Abigail Collins explains
what to do if a parent has been informed that their child is a close contact of COVID-19 in school. The
video can be downloaded at https://youtu.be/x2Vur9Dx4dk
CHILDREN WHO DO NOT RETURN TO SCHOOL

Some children will not return to school because they are in the Very High Risk category. Once this is
certified by a doctor, these children will be marked present on our roll and supported by distance
learning via online platform, as was the case last year.
Children who do not return to school due to COVID-19 related anxieties, will be marked absent and the
school has no obligation to support their learning via online platform, as was the case last year.


Mainstream teaching continues to be online for 3rd-6th . Information on online learning for our school is in the latest news section. Please see the attached letter for parents from the Minister for Education Norma Foley .


There will be a focus in maths on using Mathletics - it is user friendly and feedback from our parents association was quite positive .

Online teaching continues and this is obviously teacher led - it may be quite short or may be longer in duration depending on the age of the class .
Here are the times and days for the classes :
5th/6th Every morning at 10am
3rd/4th Tues + Fri 12noon
Well done to all the children who celebrated their first communion on Saturday 5th December .
A big thank you to Fr Richard for the lovely ceremony in difficult times and Amy for preparing all our first communicants !!
Uniforms
Please wear the same tracksuit as last year if it still fits !! If buying a new tracksuit please just get a cheap navy one in Tescos/Dunnes etc .. as we intend to change our school tracksuit when things settle down . Also we are more than happy for the moment for kids to wear the tracksuit all the time with runners .
School Fees
The school fees for the year are €100 . There is an online facility to pay aswell .
Travel abroad
If you are considering travelling abroad please check recent HSE guidelines on foreign travel and implications for return to school .
https://www.dfa.ie/travel/travel-advice/coronavirus/general-covid-19-travel-advisory/
School calendar
The school calendar is uploaded to this website .
Please see attached letter (in the latest news section) from the dept for parents/guardians of our pupils .
-----------------------------------------------------------------------------------------------------------------------------
We have had a number of enquiries about after school childcare / pick ups for infants . Just to let you know that we have a local childcare centre called Tippytoes situated less than 1km from the school , the brochure is located in the 'policies and documents' section on this website- Click on the policies and documents tab itself to bring you to the brochure .
Some brilliant photos of the school ( and an amazing video ) taken by a drone from the Glenveagh company are on the homepage/news section - the visit was organised to inspire children in school to have a greater interest in the STEM subjects ( Science, Technology, Engineering and Maths )
Dear Parents/Guardians, we are still experiencing problems with traffic and parking in the school grounds . A letter was sent home with the pupils on traffic management around the school grounds . If you require further information please contact us .
Click on the link below for HSE advice on handwashing
https://www.hse.ie/eng/services/list/5/publichealth/publichealthdepts/resources/handwashing.pdf
Kilcoskan NS as you've never seen it before!!
Latest Photographs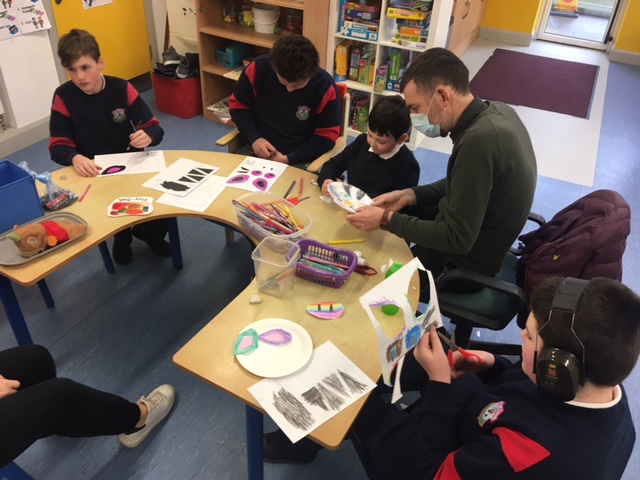 Kilcoskan National School, Kilcoskan, The Ward Co.Dublin Dublin Phone: 00353 1835 1508