Fáilte chuig ár suíomh idirlíon !
JANUARY AT KILCOSKAN
We hope everyone had a wonderful Christmas break and we wish you all a very Happy New Year.
The Parents Association Christmas Raffle was a massive success, as always, in raising much needed funds for KNS and all donations from the school community and local business were greatly appreciated.
Table Tennis with Sam continues this month during school hours on Tuesdays for 1st to 6th Classes with an additional optional after school class from 2.40 - 3.30pm.
Lego & Jigsaw Club continues on Wednesdays from 2.40 - 3.30pm for 1st to 6th Classes. Children to be collected at 3.30pm for both after school activities. Please note - this activity is organised by teachers who are giving up their own personal time for the kids in our school - children should be collected promptly at 3.30pm.
Our 1st & 2nd Class take an exciting trip to the Rediscovery Centre in Ballymun on Thursday 19th January where they will undertake STEM & Sustainability workshops.
A new bottle filler/water fountain was installed in school in December, part funded by Fingal Co Co which is available for use by our students and staff - our thanks to FCC for their contribution. Children are welcome to bring their own bottle and the class teacher will organise a refill time during the school day. Our new outdoor classrooms were also installed and we will be working on making them into cosier work and play spaces this term - watch this space!
Our recent application to the DAA for community funds grant was successful and we plan to use these funds to update our sensory and green rooms.
We hope to have our photographer Des in school on Wednesday 25th January to take class photographs, more information to follow! Parent Teacher meetings will be taking place in early February and class teachers will be in touch to confirm times and dates.
As always please check our Calendar where information and important dates are added regularly.
________________________________________________________________
CHRISTMAS AT KILCOSKAN
KNS PA Christmas Raffle tickets are now on sale via https://www.idonate.ie/raffle/kns2022
Online sales close on Wednesday 14th December but cash sales will continue up until the evening of the Concert. Donations are welcome and can be dropped into Rachel at Reception up until Wednesday 14th.
We are kicking off Christmas in style on Thursday 1st December - our school Choir will be singing Christmas carols in Charlestown Shopping Centre from 11am in aid of Laura Lynn. Parents are welcome to come and support our fantastic singers if they wish! If children can wear their school uniform as normal and a Christmas hat if they have one that would be great.
Christmas Crafts Club kicks off on Monday December 5th for those children who sent back their completed slips. This club runs for three weeks finishing on Monday 19th December. We would ask that children bring a clean, empty jam jar with a lid with them for Monday 12th. Collection is at 3.30pm promptly.
Lego & Jigsaw Clubs continue in December, finishing on Tuesday 13th. Again, we would ask that children are collected at 3.30pm. Junior Infants After School club takes place on Wednesdays 30th November and 7th December, collection is at 2.20pm.
Our 3rd-6th Classes take an exciting trip to the Rediscovery Centre in Ballymun on Tuesday December 6th where they will undertake STEM & Sustainability workshops.
A smaller group from our Choir will visit New Park Nursing Home on Wednesday 7th December. We are putting together care boxes for the residents and would kindly ask for a contribution from each child if at all possible. Items such as puzzle books, toiletries, gloves, socks, jellies etc are gratefully welcomed.
Thursday 8th December - Junior Infants - 6th Class are going to see Sleeping Beauty the Panto in the Civic Theatre in Tallaght from 11-1pm. The price per child is €10. The school will subsidise the remainder of the ticket price and the cost of the bus. We are aiming to be back in Kilcoskan for the 1.40pm collection but if we are late due to traffic we will text when on the return journey.
Teachers Amy F and Lorraine's Small Classes have a pre planned Christmas social day arranged for Thursday 8th December.
As we enter our final full school week of 2022 our choir travel once again to sing at Dublin Airport on Monday 12th December and the final preparations for our Christmas Concert take place throughout the week. The concert will kick off at 6.30pm on Thursday 15th December in the Coolquay Lodge and we would ask that children would wear their Christmas jumpers on the night.
After all the excitement of the night we understand some children may be a little tired so we are having an optional late start of 10am on Friday 16th December. The school will be open and supervised from the normal time of 8.50am.
More information to come in due course and please do check our calendar which is regularly updated!
Kind Regards, KNS
____________________________________________________________
JUNIOR INFANT ADMISSIONS 23/24
We will commence accepting applications for admission to Junior Infants for the 2023/2024 school year on Monday 3rd October.
A copy of the school's Admission Policy and the Application Form for admission is available in our Policies & Documents Section https://www.kilcoskanns.ie/parent-zone/application-for-admission/
A copy can be supplied on request by emailing kilcoskansecretary@gmail.com or in writing to: Kilcoskan National School, The Ward, Co Dublin D11 PW92
The following are the dates applicable for admission to Junior Infants:
| | |
| --- | --- |
| 1. The school will commence accepting applications for admission to Junior Infants | 3rd October 2022 |
| 2. The school shall cease accepting applications for admission to Junior Infants | 24th October 2022 |
| 3. The date by which applicants will be notified of the decision on their application for admission to Junior Infants | 16th November 2022 |
| 4. The period within which applicants must confirm acceptance of an offer of admission to Junior Infants | 30th November 2022 |
Further information can be found in the Annual Admission Notice in our Policies & Documents Section.
_____________________
Hi Everyone
Book Lists are now available in our Policies & Documents Section including the Book Haven codes for ordering direct from their website.
Please note school fee's for the year will be €120 per child due in September - this will include all copy books, folders, glue sticks etc. Parents will only need to purchase schoolbooks and a pencil case with colouring pencils, pencils/pens, eraser and sharpener. Everything additional will be provided by the school.
_____________________________
Uniforms
Amy and Rachel have done trojan work on organising a new school tracksuit - they are now in stock in school - if you need info just ring and ask for Rachel 01 8351508
-----------------------------------------------------------------------------------------------------------------------------
We have had a number of enquiries about after school childcare / pick ups for infants . Just to let you know that we have a local childcare centre called Tippytoes situated less than 1km from the school , the brochure is located in the 'policies and documents' section on this website- Click on the policies and documents tab itself to bring you to the brochure .
Some brilliant photos of the school ( and an amazing video ) taken by a drone from the Glenveagh company are on the homepage/news section - the visit was organised to inspire children in school to have a greater interest in the STEM subjects ( Science, Technology, Engineering and Maths )
Dear Parents/Guardians, we are still experiencing problems with traffic and parking in the school grounds . A letter was sent home with the pupils on traffic management around the school grounds . If you require further information please contact us .
Click on the link below for HSE advice on handwashing
https://www.hse.ie/eng/services/list/5/publichealth/publichealthdepts/resources/handwashing.pdf
Kilcoskan NS as you've never seen it before!!
Latest Photographs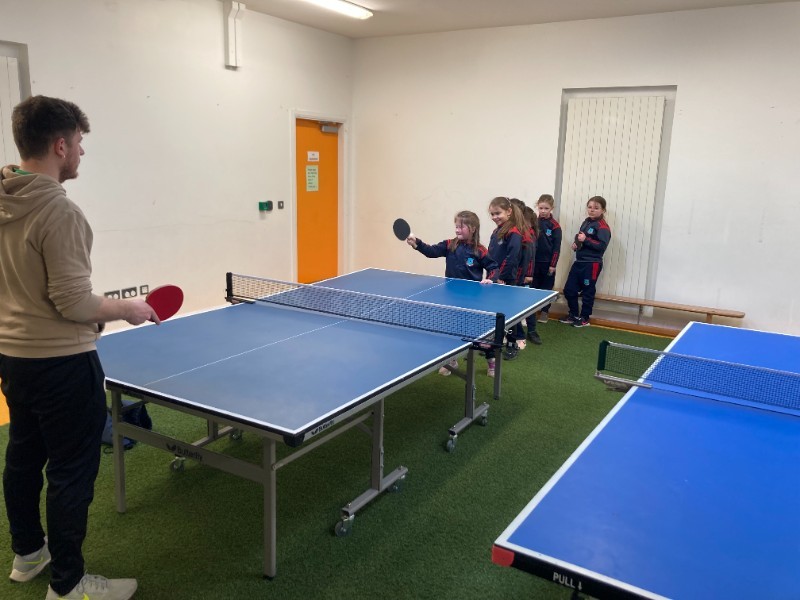 Upcoming Events...
Wednesday, 8th February 2023
Parent Teacher Meetings
GAA with Nigel
Communion Zoom Call - Reconciliation (7pm)
Thursday, 9th February 2023
Parent Teacher Meetings
Tennis with Darren (JI to 4th Class)
Tuesday, 14th February 2023
Swimming 5th & 6th Class (10-11am)
Maths Club 5th Class (3.30pm Finish)
Wednesday, 15th February 2023
GAA with Nigel
Confirmation Zoom Call - Living in Faith (7pm)
Thursday, 16th February 2023
Mid Term Break (School Closed)
Friday, 17th February 2023
Mid Term Break (School Closed)
Monday, 20th February 2023
School Reopens 9am
Tuesday, 21st February 2023
Swimming 5th & 6th Class (10-11am)
Mobile Library (11-1pm)
Kilcoskan National School, Kilcoskan, The Ward Co.Dublin Dublin Phone: 00353 1835 1508