Fáilte chuig ár suíomh idirlíon !
Hi Everyone
Book Lists are now available in our Policies & Documents Section including the Book Haven codes for ordering direct from their website.
Please note school fee's for the year will be €120 per child due in September - this will include all copy books, folders, glue sticks etc. Parents will only need to purchase schoolbooks and a pencil case with colouring pencils, pencils/pens, eraser and sharpener. Everything additional will be provided by the school.
_____________________________
School closes on Wednesday 29th June at 12noon !! Obviously the camps continue on the dates shown on school calendar 😊
Greater Finglas Parish Newsletter now available to view on our website.
Please see the monthly calendar on the home page to see updated information - click on the red view calendar button.
Have a look at our latest news to see information on St Margaret's GAA club's summer camp in July - we are running a 2 day camp in school ourselves on Thursday 30th June and Friday 1st July , and we will be running a Summer provision and July provision for those children eligible in our school , from Thurs 30th June to Wednesday 13th July. For parents who would like their kids to do both we would suggest doing the school 2 day camp followed by the week with St Margaret's!!
We are very keen to promote St Margaret's GAA summer camp as its a really healthy activity to be involved in , and they, as a club (and particularly coach Nigel) have been extremely supportive to us.
Our secretary Rachel will be in contact with parents in our small classes for July provision and Amy C. will be contacting parents for the Summer provision!!
Uniforms
Amy and Rachel have done trojan work on organising a new school tracksuit - they are now in stock in school - if you need info just ring and ask for Rachel 01 8351508
School Fees
-----------------------------------------------------------------------------------------------------------------------------
We have had a number of enquiries about after school childcare / pick ups for infants . Just to let you know that we have a local childcare centre called Tippytoes situated less than 1km from the school , the brochure is located in the 'policies and documents' section on this website- Click on the policies and documents tab itself to bring you to the brochure .
Some brilliant photos of the school ( and an amazing video ) taken by a drone from the Glenveagh company are on the homepage/news section - the visit was organised to inspire children in school to have a greater interest in the STEM subjects ( Science, Technology, Engineering and Maths )
Dear Parents/Guardians, we are still experiencing problems with traffic and parking in the school grounds . A letter was sent home with the pupils on traffic management around the school grounds . If you require further information please contact us .
Click on the link below for HSE advice on handwashing
https://www.hse.ie/eng/services/list/5/publichealth/publichealthdepts/resources/handwashing.pdf
Kilcoskan NS as you've never seen it before!!
Latest Photographs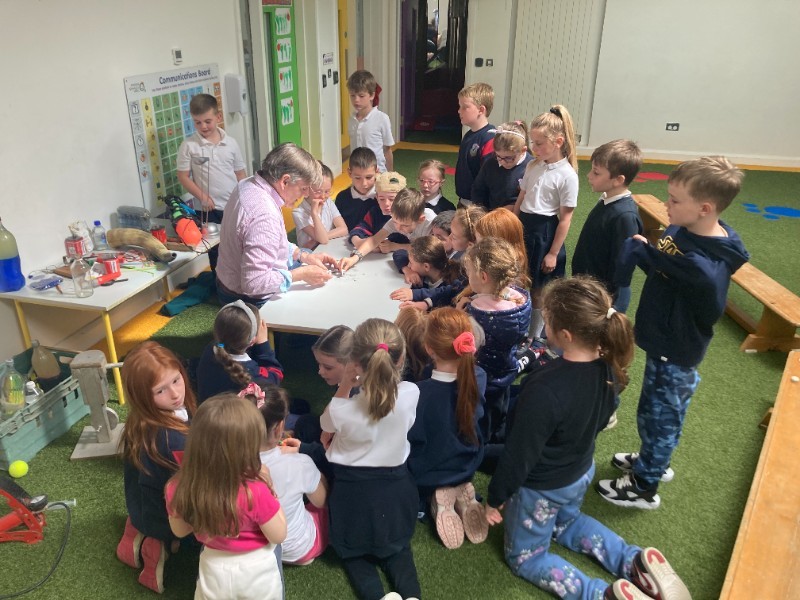 Kilcoskan National School, Kilcoskan, The Ward Co.Dublin Dublin Phone: 00353 1835 1508